How great and wondrous are the clothes of enlightenment,  formless and embracing every treasure.  
I wish to unfold the Buddha's teaching that I may help all living things.
The traditional Kesa Verse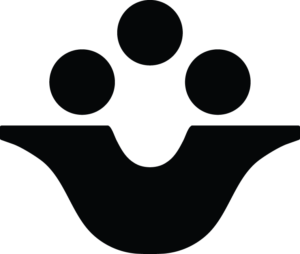 Redding Zen Buddhist Priory is a place quiet sitting in downtown Redding, CA.
It follows the tradition of Serene Reflection Meditation – Soto Zen.
The teaching and our practice emphasize meditation, guiding our lives by the moral Precepts of Buddhism,
awakening the heart of compassion, and expressing it through selfless activity in everyday life.
Redding Zen Buddhist Priory
Quiet Meditation.  Zen Teaching.  Buddhist Practicein downtown Redding.
1190 South Street
Redding, CA. 96001
reddingzen@gmail.com
530-962-0317
The Priory is a temple of the Order of Buddhist Contemplatives (OBC), an international Buddhist Order, whose North America office is at Shasta Abbey located in Mt. Shasta, California. The Founder of both OBC and Shasta Abbey is Rev. Master Jiyu-Kennett.  The Priory was established in 2018. It offers a regular schedule of meditation, Dharma classes, Buddhist services, and retreats, as well as spiritual guidance. It also offers meditation instruction and workshops for beginners. There are no fees for participating in above activities or any other services that the Priory offers. Like other affiliated temples of OBC, the Priory is financially independent; we are supported entirely by donations of our congregation and friends.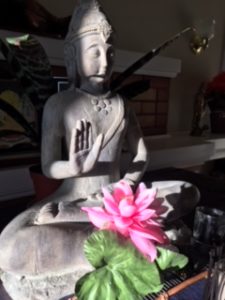 The Prior of the temple is Rev. Helen Cummings  a grand-disciple of Rev. Master Jiyu-Kennett. Rev. Helen trained at Shasta Abbey for 20 years.
Ethics Statement
The Order of Buddhist Contemplatives – and the Redding Zen Buddhist Priory – is committed to providing a safe and ethical environment in which all may practice. We expect that we, and those who come through our doors, will treat others preceptually and with respect. We value the harmony of the sangha, and wish to address any concerns that may arise about possible unethical or inappropriate behavior. If you should have such a concern, you should feel free to discuss it with the priest of your or any OBC temple, any senior member of the Order or lay minister. Temple contact information can be found on the OBC website.
Dana
The Priory exists on the ancient Buddhist tradition of dana, or what we know of as 'generosity of spirit', the giving and receiving from heart to heart. The practice of dana dates back 2,500 years to the time of the historical Buddha, Shakyamuni. The Buddha in His wisdom purposely set up a practice of direct interchange and interdependence between the monastic and lay Sangha. He foresaw that reciprocal respect and kindness would develop between members of the Sangha in following the practice of dana, which in turn would assist each one of them in bringing their training to fruition.